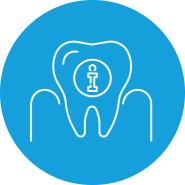 Frequently asked questions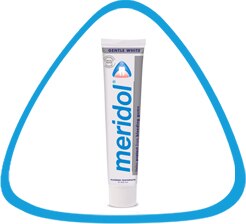 meridol® toothpaste
We have compiled the answers to the most frequently asked questions for you here.
The unique active-ingredient combination of amine fluoride/stannous fluoride

inactivates residual plaque (tooth deposits) after brushing and inhibits the formation of new plaque
effectively prevents gingivitis.
provides effective protection against caries It promotes the regeneration of already irritated gums.

Yes – meridol® toothpaste can be used by children. For children under 6 years, use only a pea-sized amount of toothpaste, supervise brushing to avoid excessive ingestion and inform the child's doctor if more fluoride is swallowed.

No – meridol® toothpaste contains no SLS (sodium lauryl sulphate, an anionic surfactant). For this reason, it can also be used in combination with chlorhexidine therapy.